Personal Info
I am Florian Hagemann and I am a hobby photographer living in Munich, Germany. This website is dealing as my creative playground and to showcase my favorite photographs.
Creative Vision
A couple of years ago I have discovered the fascinating world of photography when I had stumbled across some fine art landscape images on the internet for the first time. I wanted to create such images by myself and I started with my first ever camera in my neighborhood working on the basics of photography. I am using more advanced techniques and equipment today, but there is still so much to learn and explore within the art of photography. For me personally, photography is adventure and my way to relax the mind. I love being outdoors and by taking photographs I make the most of these moments and I can take some memories with me and share with others who might share the same values and enthusiasm for the outdoors.
I am especially fascinated by all kinds of nature and landscape photography. My passion for photography is growing constantly and I am doing my best to improve my photographic skills whenever there is an opportunity for taking pictures.
Post-processing is an important part of my workflow and I enjoy it almost as much as taking pictures. Shooting in RAW format (digital negative) with a digital camera requires some degree of processing on the computer. The challenge is to obtain a natural and balanced look by applying subtle and selective changes. My creative style and skills are continuously developing and changing with new techniques learned. I frequently reprocess my favorite shots to progressively approach my artistic vision. I don't care much about the discussion for or against processing since it is part of my creative process and the way I want to do it.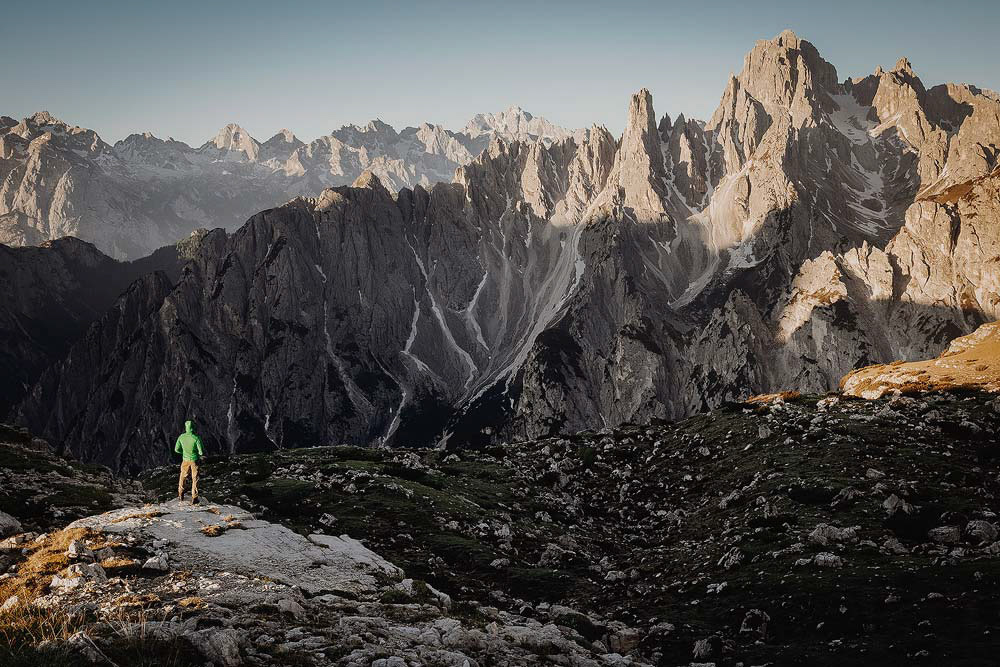 Gear
My camera of choice is Nikon's D500 APS-C format DSLR. I had usually used two different Nikkor lenses, a 10-24mm wide angle lens and a 24-120mm zoom lens. During the last year or so I am taking less and less images wide angle. Instead I become more and more interested in minimal and intimate compositions. Therefore I have recently extended my lens collection by a 70-200mm tele photo lens offering new perspectives and creative possibilities. Besides lenses you will always find a tripod, a polarizing filter and a 10 stop ND filter as well as a cable release included in my backpack.
When it comes to gear in landscape photography I would suggest to invest your budget primary in good glas (lens) and a solid and lightweight tripod. Today there are many good camera bodies available, no matter what system, format or brand you may choose. In the end, the camera body won't do that much of a difference in terms of image quality. You will need a setup and camera features which fit your personal needs and style of photography. It this might take some time of photographing to figure out for yourself. Right now the industry pushes on mirrorless systems. If you have not chosen your system already that might be worth checking out. I prefer to have an optical viewfinder. Also I like the ergonomics and robustness of my DSLR. And I don't care too much about the dimensions and weight although I do a lot of hiking with my gear.
Finding Inspiration
Besides hiking, taking photographs and editing images I also like watching other people go hiking, taking photographs and editing images :)) So, if you are interested in landscape and nature photography and you are looking for inspiration, I would recommend to check out the following YouTube channels: